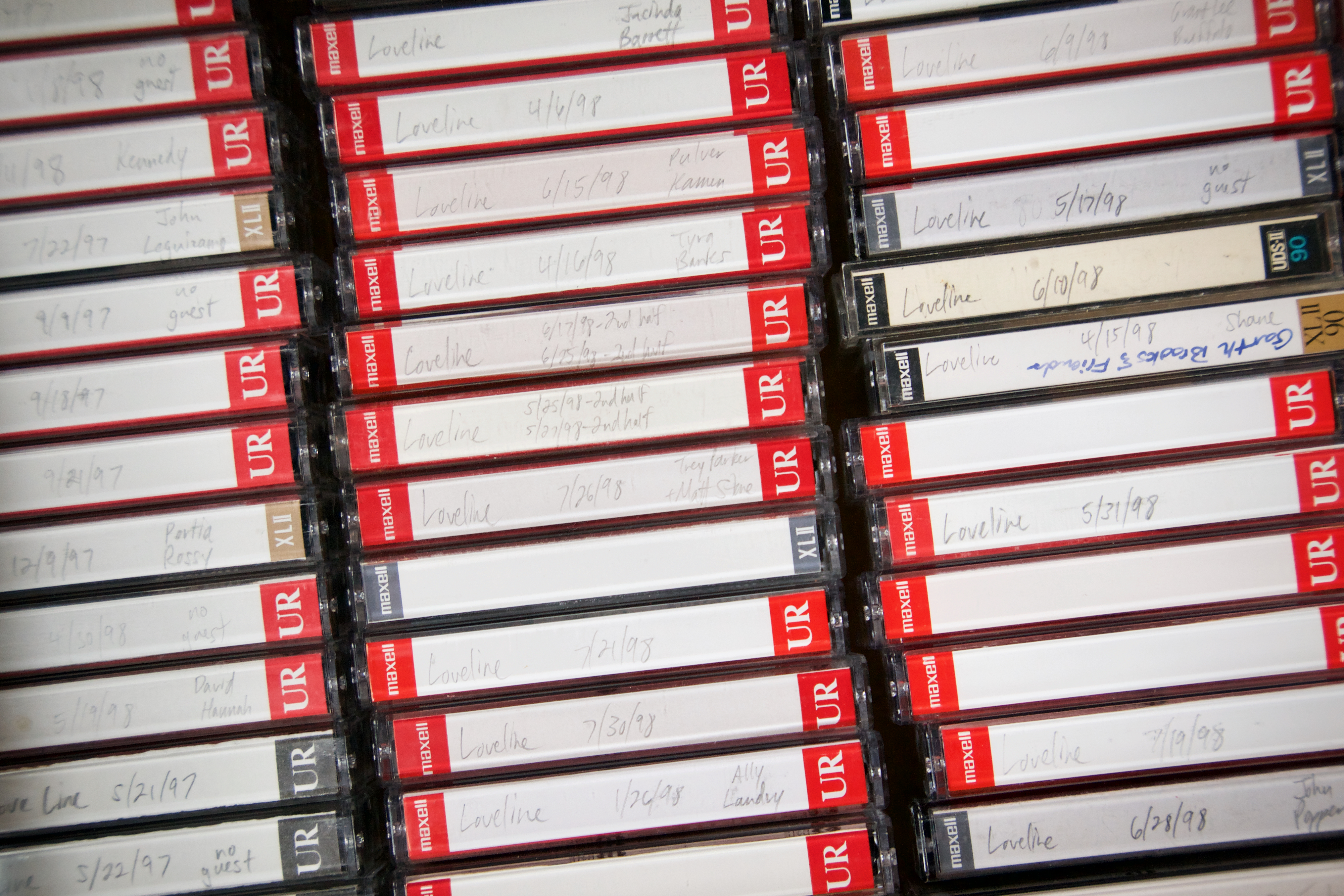 When lovelinetapes.com was taken down by our hosting provider in June, getting the site back up and running as quickly as possible was a priority. But I also took the opportunity to make it bigger, better, faster, and stronger. It took many long nights, weekends, and holidays, but the whole site has been rebuilt from the ground up. And now, after four months of waiting…
Welcome to the new Loveline Tapes! Here's a list of some of the new features:
A completely new design. Big thanks to one of our talented users who volunteered his time, davevsdave.
A back-end rebuilt completely from the ground up that, making pages load faster.
An upgraded web hosting package, which also helps improve performance.
An expanded home page, with lots of fancy rankings so that we can highlight the best site content up front.
A completely new Community section, which has message boards but also allows for friend requests, private messaging, and building your personal profile with pictures and a bio. Get in there and explore!
A blog with the latest News about the site and the Loveline community.
A detailed and fun look at Loveline's all-time Staff.
We could always rate shows, but now we have the ability to like your favorite calls, tags, and community posts. This is a great way to highlight the best Loveline content on the home page.
We already had a top 100 page for shows, but now we have a page listing the top calls and tags as well.
A distinction between calls and tags, so that our favorite Loveline moments are easier to enjoy.
You can now edit calls and tags that you have previously submitted. If you've added calls and need to fix a description or timecode or delete it altogether, now you can do it.
Simplified, more intelligent search field in the sidebar of every page. Find shows, comments, community posts, anything.
Every day, a randomly selected show available for everyone to enjoy.
A page with instructions on how to Donate to some worthy causes.
A mobile-ready layout. Finally, you can enjoy the site on your phones and tablets!
Lots of other nifty improvements that you'll discover as you use the site.
On top of all that, all content has been painstakingly migrated from old site, including message board posts, user messages, show comments, logged calls, and show ratings. Moving everything was a lot of work, but I felt it was important to preserve everyone's contributions.
We're up and running, but consider the site a work in progress. There's still lots of tweaking to do and still some features to add:
Downloading shows
Nicer formatting of the Community section and member profiles
Topic-specific search results for calls
One more thing… We're partnering with another developer to create a Loveline Tapes mobile app. And yes, it will be free!
Have questions? Check the FAQ. I've added some stuff about the new site there. If you find some bugs, let me know in the Site Issues forum, and I'll do my best to address them.
I'd also like to introduce our site admins:
We'll all be playing an active part in keeping the site updated, moderating content, and answering questions.
Enjoy!